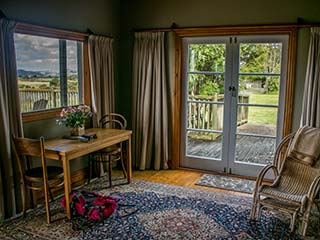 For basic sunlight protection in hallways or dining rooms, short curtains or window shades are usually enough. In a bedroom or bathroom, that won't be sufficient at all. For complete privacy and total sunlight deflection, blackout window curtains are the way to go. These acrylic-lined window treatments act like stone walls as far as light is concerned but are as light as any other fabric curtains. Blackout window curtains offer San Mateo residences as well as businesses excellent room darkening shading solutions. And they come in many sizes and colors. You can also have them in a range of styles, which vary from old fashioned draperies to modern motorized blackout curtains. These curtains do wonders for your sleep, your comfort, and your home security. And with motorized Somfy drapery controls, you can dial utility up to eleven.
Blackout Draperies & Curtains
Tall windows and glass doors are tricky to cover with basic curtains, even if you custom fit them. Blackout draperies are ceiling-to-floor treatments that you tie up to the side in order to open. Popular for bedrooms, guestrooms, and lounges with a lot of glass to cover and a need for cozy aesthetics, blackout draperies are elegant but heavy. More standard-sized blackout window curtains save space, on the other hand, and are easier to both install and adjust. They are also more compatible with automation if motorized blackout curtains with smart Somfy controls are more your speed. All styles of our remote control blackout draperies and curtains are colored and decorated to customer specification. If you want white blackout curtains or blackout drapes with embroidery or valences, you can choose those too!
Motorized Blackout Curtains For San Mateo Area Clients
Putting your blackout window curtains on remote control makes them more convenient, but it also adds other benefits. If you like keeping your bedroom windows clear in the evenings but don't want the sun to wake you up, motorized draperies with blackout fabric are the solution. You can put your motorized blackout curtains on a timer or sunlight sensor to protect your sleep. They can also protect your furniture from sun damage, and keep out prying eyes during busy hours. Even if there's no one around to manage them, motorized blackout curtains can look after themselves if you install the right accessories. As far as smart Somfy motorized shading solutions go, window curtains and drapes offer fantastic blackout features.
Free Consultation For Curtains & Draperies
You don't have to spend a dime for our expert input on blackout window curtain design. Our consultants will talk you through the options and recommend colors and styles based on your needs and preferences. Once you have a quote you're happy with and we have your go-ahead, we'll get started on your custom blackout window curtains or other shading solutions you want. Our custom made products come with a warranty to ensure they last a long time. For motorized blackout curtains, you can choose remote control systems, software, and sensors from several industry leaders like Somfy as well as Lutron. You can also ask us about blackout window curtains as part of a more elaborate, multi-part window covering. Some thick blackout draperies over lighter shades or Venetian blinds, for instance, makes for a versatile package.
Book Your Appointment Online or By Phone
We prioritize convenience and availability as high as customer satisfaction with our products. From simple drapes to motorized blackout window curtains for large surface areas. Any shading solution you're considering we can custom make and install for you. So give us a call during business hours, and we'll schedule a free estimate to get you started!