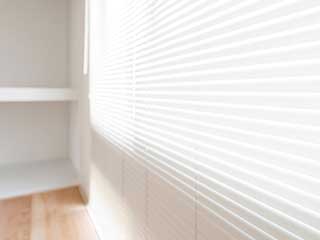 Looking for the best imitation wood blinds around the San Mateo part of the SF bay area? Then you've come to the right place. We create totally custom wood grain texture blinds to your exact specifications. If you have a custom design in mind, then the Automated Shading & Blinds pros will happily bring it to life. If you're looking for a little expert advice, then our professionals will love to help you decide on the perfect faux wooden blinds for any window or door. All our blinds and shades are made in the US and come with a free estimate. Support the local economy and get custom faux wood window blinds made-to-measure for your house, apartment or office space.
Best Quality Imitation Wood Blinds Nearby
In many ways, faux wood window blinds make for the perfect way to improve your home. We offer great deals on all our custom wood grain texture blinds, so it's cheap and easy to install them. They're some of the best-looking products around, so they'll bring an undeniable edge of class to any San Mateo property, too. Just as important as all this, though, is how reliable and low-maintenance faux wood blinds are. Our PVC and vinyl imitation wood blinds need very little cleaning or maintenance, unlike blinds made from wood. That's why they're so popular amongst local residents and businesses.
Beautiful Wood-like Blinds Textures
There's just something about the way wood looks that makes it an attractive material. Our faux wood treatments for windows look just like the real thing but are far lighter and easier to look after. You'll get the same amazing level of customization that we offer with all our blinds, of course. That means you can choose everything from the size of the vanes to the color of the finish. This allows you to pick out faux wooden blinds that match your property perfectly. Don't settle for second best, because we offer great faux wood blinds at unbeatable prices.
San Mateo Blackout Faux Wood Blinds For Windows
When you need to be sure you're getting total privacy, the best window coverings to choose are our custom blackout faux wood blinds. These combine our stylish wood grain texture blinds with special design elements that ensure total darkness. If you need to prevent nosy neighbors from looking into your home or keep unwanted sunlight out during the day, then these faux wood blinds are the perfect pick. The blackout feature of window treatments is essential for all sorts of spaces. San Mateo bedroom blinds need to have complete blackout options to ensure your healthy sleep and privacy. Office spaces all over the bay area require similar qualities to maintain a non-obtrusive workflow.
Affordable Motorized Blinds From Faux Wood
Bring your home into the new millennium with app-controlled faux wood blinds. Yes, that's right, you can control your motorized faux wood blinds directly from your smartphone. This is in addition to the many other control options such as central panels and remote controls. We offer a comprehensive selection of different systems, including wired and wireless units. Our prices are low, and with our amazing customizable faux wood blinds, you'll easily find the right product. Electric window blinds, faux wood or otherwise, give you a convenient way to control indoor shading. You can have Wi-Fi smart blinds that you control with a phone or automatic window coverings that react to brightness sensors. The extensive range of choices makes it easy for San Mateo customers to pick the best choice for their needs.
Finding The Right Faux Wood Blinds For You
We're committed to helping you improve your property with new imitation wood treatments for windows. To assist you in deciding on the ideal faux wood blinds for your San Mateo property, we offer free consultations. Wherever you are in the nearby parts of the Bay Area, you can have a professional meet you at your address for a free estimate. Automated Shading & Blinds provides complete customer satisfaction and fully customizable options for blinds made from faux wood or other materials. Give us a call any day of the week to arrange an appointment.