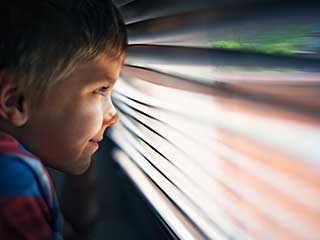 Venetian blinds are some of the most popular window treatments in the world today, and for good reason. These blinds are lightweight, easy to install, and inexpensive, as well as very protective. Our company provides custom Venetian blinds for San Mateo windows in commercial and residential establishments, at prices any property owner can afford. Read on, and see what options we have on offer!
What Are Venetian Blinds?
What defines this type of window treatment is the loose hanging slats that hang outside of the window frame, almost like a curtain of blinds. Most often, they will have one drawstring for raising and lowering the slats by compressing them, and another for rotating the slats in place. There's plenty of variety within this category. Blackout Venetian blinds, for instance, are made of thicker material, and the slats have no cracks or openings that light can penetrate when rotated shut. For long, low windows, you can choose vertical Venetian blinds whose slats hang downward rather than across the pane.
The Classic Wooden Blinds Variety
There was a time not that long ago when "wooden blinds" and "Venetian blinds" were almost synonymous. That may no longer be the case, but wooden Venetian blinds remain a popular choice, and a very elegant one. Your own set in San Mateo can be made from a variety of woods, depending on your preferences for color, weight, and budget. For a lightweight and strong option that's a bit less conventional, we can also try bamboo Venetian blinds.
Faux Wood Venetian Window Treatments
If wood is too expensive or fragile for your purposes, there are quite a number of excellent substitutes. Faux wooden Venetian blinds give the aesthetic, light-blocking, and comforting qualities of wood while being lighter and more resistant to decay and moisture. Thanks to their minimal weight, these materials are also easier on the drawcords, as well as on motors for automatic models.
Vinyl And Metal Venetian Blinds Options
If you want a set of blinds that match your room's color scheme, these materials are the easiest and most efficient options for painting on. Want some immaculate white Venetian blinds? Aluminum and plastic slats are your best bet. How about black, gray, or cream-colored options to better complement your walls or carpeting? Likewise. Aluminum and certain other types of metal slats also have the advantage of being waterproof. Blinds with moisture resistance make for a perfect choice for San Mateo kitchens and bathrooms. They require no special maintenance routines and stay presentable with an occasional dusting.
Motorized Venetian Blinds
One major drawback of manual Venetian blinds is their reliance on multiple drawcords. Having that many strings hanging around is a liability for pets and young children, which led to these blinds falling out of favor for parents. With the addition of an electric opener and remote control handset, these problems vanish completely, and motorized Venetian blinds have made their comeback! Automated Shading & Blinds also provides timer and sensor systems as well, giving you "smart" blinds that can open and close all on their own when needed. Programming included with installation! The appeal of motorized Venetian blinds is with Somfy and Lutron controls that let you use Wi-Fi or Bluetooth to remote control them with your phone or even Alexa or Google Home! Consult with our professionals to learn more about all the different options.
Get Started On Your Custom Set!
Call us to get a free estimate, and the advice of our interior design professionals, and then decide if our Venetian blinds are for you. We have a service hotline that can take your call whenever, and we operate all over San Mateo and nearby, and pride ourselves on flexible scheduling and quick production times. Call us today to set up a free consultation appointment at your home or office in the SF bay area!