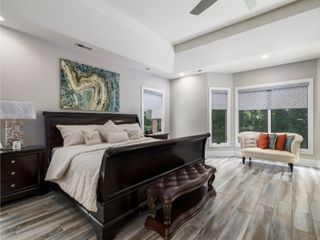 Do you struggle to get a good night's sleep due to streetlights, early morning sunlight, or passing cars? Blackout shades may be the solution you've been looking for. They offer complete darkness and privacy, making them an excellent investment for any home or business. Here's why:
Complete Light Blocking
Blackout shades are designed to block out all external light, making them perfect for shift workers, night owls, or anyone who needs complete darkness to sleep. They can also be used in media rooms or home theaters to create an immersive viewing experience.
Privacy and Security
Blackout shades also offer complete privacy and security, blocking out prying eyes and keeping your personal and business activities private. They are particularly useful for businesses that handle sensitive information or products.
Energy Efficiency
Blackout shades are also energy-efficient, as they help to reduce the amount of heat and UV rays that enter your space. This can help you save on energy bills and reduce your carbon footprint.
Versatile and Stylish
Blackout shades come in a wide range of styles and colors, making it easy to find the perfect match for your decor. They can be customized to fit any window size or shape, so you can create a cohesive look throughout your space.
Easy Maintenance and Durability
Blackout shades are also easy to clean and maintain, making them an excellent choice for homes and businesses. They are durable and long-lasting, which means you won't have to replace them as frequently as other types of window coverings.
In conclusion, blackout shades are an excellent investment for anyone who wants complete darkness, privacy, and energy efficiency in their home or business. If you're interested in installing blackout shades in your space, contact San Mateo Blinds today to schedule a consultation!